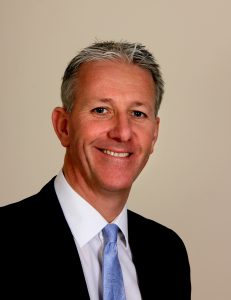 Leading composite door manufacturer and PVCu panel supplier Vista has started a phased and controlled reopening of its manufacturing operations following the COVID19 lockdown. Managing Director Keith Sadler has been at the award-winning company since it opened 25 years ago and discusses how he thinks the industry landscape will change as a result.  
The coronavirus pandemic has provided the fenestration industry with an unprecedented challenge and we will all be feeling the effects in some way, shape or form moving forward. 
There will be a period of adjustment, while some form of social distancing is likely to be with us until a vaccine is found, and both will require the industry to alter its working practices to this "new normal."  
But, having been in the industry for 25 years, what has always been clear to me is its ability to adapt and meet challenges head-on, from recessions to the uncertainty of Brexit, and it will do so again. 
Building up
Many companies will have to commence with a limited production and support team in place who can fulfil any immediate customer demands and this may lead to extended lead times due to operating with a skeleton workforce.  
As demand dictates, staff and production levels will then be scaled back up on a week-by-week basis until usual business volumes are reached. 
Factory working conditions
Factories and warehouses will need to adhere to all Government safe operating procedure guidelines and protocols to ensure companies can manufacture and operate safely within the correct social distancing parameters and compliance with health and safety.   
That includes having PPE equipment available for use by staff to ensure maximum protection when needed, all staff washing their hands with hand sanitiser, sanitising all hard surfaces, and keeping all visitors to a minimum. 
All employees will also need to be trained on the procedures, while any employee showing any COVID19 symptoms should remain at home. 
Working on site
Keeping a customer safe while protecting staff will mean that all installers and site workers will be issued the correct PPE, including disposable face masks, disposable gloves and they must be used for the full duration of the work or site visit. 
Installers should contact a customer prior to any visit to explain the social distancing requirements for the visit while all discussions will need to take place outdoors where feasible. 
Installers may need to take portaloos with them to minimise the need of entry to a customers' property, while a van that is shared by installation teams will need to be cleaned down regularly, particularly handles and other high contact areas.  
Selling
We have been gradually moving away from face to face contact and people don't always want a company to come to their home for a meeting to quote them. 
The recent pandemic will also mean that it may take some time for customers to be completely comfortable with salespeople visiting their homes and companies will have to adapt their business model to meet these changing expectations. 
Technology will have a major role to play as selling will become more virtual and applications such as Zoom will allow companies to speak to prospective customers remotely. 
Where appointments have to take place in person, salespeople will have to utilise disposable masks and gloves for the full duration of their visit and follow the guidelines. 
Mergers and acquisitions
A crisis such as this will unfortunately mean many companies will struggle to recover and some will sadly vanish. As a result, I expect to see significant mergers and acquisitions which could point to a realignment of the industry. 
Vista, one of the longest-standing infill panel manufacturers, celebrated its 25th anniversary in May, Suppliers and manufacturers of XtremeDoor, one of the most high-performance composite doors currently on the market, Vista scooped Manufacturer of the Year at the National Fenestration Awards at the end of 2019. 
To find out how working with Vista can help grow your business, call 0151 608 1423 or visit www.vistapanels.co.uk.