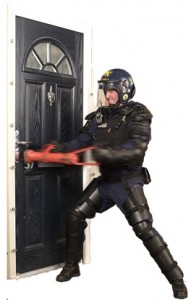 The level of security homeowners desire
In today's modern world it's becoming more and more important for homeowners to know that their household is sufficiently protected against potential intruders. With 73% of burglaries now known to occur via the entrance door, we at Vista have taken it upon ourselves to ensure that every supplied Xtremedoor comes supplied with a bespoke 5 point Yale lock.
The pinnacle of security from a brand familiar to consumers
Let's be honest, almost everyone is familiar with the Yale brand in some way or another, being such a trustworthy seal of approval most people have come across. This made it important for us to incorporate their bespoke 5 point locking system with all of our Xtremedoors to help guarantee end users the pinnacle of security technology.
Whereas some other multi-point locking systems used within doors today can become worn, tired and even break over time, Yale's bespoke multi-lock mechanisms have been officially proven to provide the best security possible being anti-snap, anti-bump and anti-pick to name just a few appreciated features. The locks are corrosion resistant and allow various faceplate options, ensuring the lock will always stay looking as sleek as the door in which it is fitted.
Placing Xtremedoor ahead of its competitors
The Xtremedoor is one of the most high-spec composite doors in the UK market today, and now with the Yale 5-point lock and Secured By Design status, it's also one of the most secure. As well as security, this truly innovative style of composite door is able to offer homeowners Xtreme levels of thermal efficiency, being 19% more efficient that traditional composites.
Adding The Xtremedoor to your product range will truly give you an edge over your competitors and make you stand out from the crowd. Don't believe us? Here what one business had to say about the inclusion of Yale locks in the Xtremedoor:
An Xtremedoor from Vista helps your product range stand out
We have remained one of the one of the market's leading supplier of high quality composite doors for 20 years now, meaning that we understand the importance of security in our products better than most. To find out more about our range of products and options, give us a call on 0151 608 1423, or contact us online today!