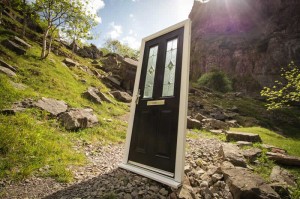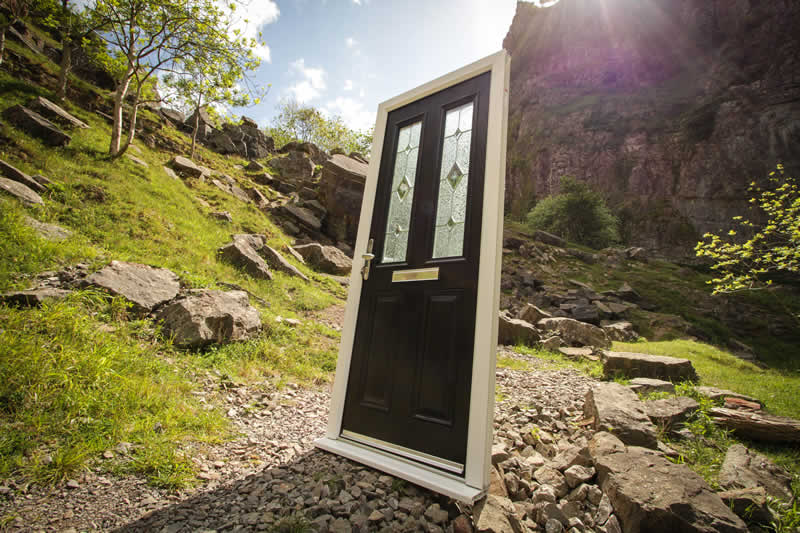 With Vista celebrating its 25th anniversary this year, we look back at the leading composite door manufacturer and PVCu panel supplier's launch of XtremeDoor in 2014 – and why the product is still best-in-class six years on. 
With homeowners demanding security, style and thermal efficiency from their door, one forward thinking composite door manufacturer came to the rescue six years ago. 
Having opened its factory doors in 1995, Vista had already established itself as one of the country's leading composite door and infill panel manufacturers. 
But it was a brand the Merseyside-based company launched almost 20 years later that really took the market by storm. 
In 2014 Vista launched XtremeDoor, a composite door so high-spec that it ticked all the boxes for homeowners – and offered installers the chance to really stand out in what was becoming a hugely competitive composite door market. 
Looking back, Vista's Managing Director Keith Sadler said: "We started manufacturing composite doors in 1999 and noticed demand for them really started to grow in 2012 and 2013. 
"Homeowners were also becoming more discerning than ever and demanding more than just a door that was going to keep them secure at night. 
"We could see a gap in the market for a high specification door that offered the very best in performance, thermal efficiency, security and aesthetics. So, we set about developing XtremeDoor." 
Xtreme by name – Xtreme by nature
As the name suggested, the door did everything to the extreme and took things up a notch from the products other major mainstream composite door manufacturers were offering. 
It boasted a high security five-point locking system, designed in conjunction with leading hardware supplier Ingenious Locks, and included an anti-snap, bump and drill cylinder designed to withstand the three main attack methods during a burglary.   
It also provided first class weather performance thanks largely to its triple-sealed uPVC Eurocell outer frame and GRP waterproof skin, and exceptional thermal performance, thanks to its high-density foam-filled composite door slab. 
"The name XtremeDoor fitted perfectly as the brand provided extreme levels of performance across the board," said Keith.  
Conquering the Mendips and DIY SOS
To help get the message across, Vista and marketing partners Purplex organised an iconic photoshoot at one of the country's most spectacular landscapes. 
The Purplex creative team carried Vista's 70kg composite door up Cheddar Gorge in the Mendips in Somerset and took a selection of stunning photographs to showcase the premium product in the 'extreme' location. 
"Because of the 'extreme' brand name, we didn't want to just have the usual nice image of a door in a house, so decided to do something different and take the door out into the wild," explained Keith. 
"It was a fantastic idea and we got some memorable shots that captured the essence of the door and what it offered perfectly." 
A year and a half later, XtremeDoor featured on popular television series DIY SOS, in what was at the time described as 'the most ambitious DIY SOS project to date,' with 14 XtremeDoors installed during the first build stage of a walk-in support centre for military charity Walking With The Wounded. 
Still at the forefront today
XtremeDoor is still is still at the very forefront of the market today, and its continued success means Vista produces an astonishing 150 composite doors per day. 
Since launching the brand, Vista has refined and improved XtremeDoor to meet market demands. 
The composite door slab has been upgraded to one with a 4mm GRP outer-skin, which is twice as thick as their previous offering and is Document Q and PAS24:2016 approved, while its warm foam core now offers significantly better U-values than traditional timber doors, PVC-skinned timber doors and steel doors. 
XtremeDoor is also available in a huge array of styles, can be sprayed in any RAL colour and has hundreds of different glass options to choose from. 
Keith added: "We were really excited about the potential of XtremeDoor when it launched and it's great to see that, six years on, it's continuing to soar." 
For more information, call 0151 608 1423 or visit www.vistapanels.co.uk.