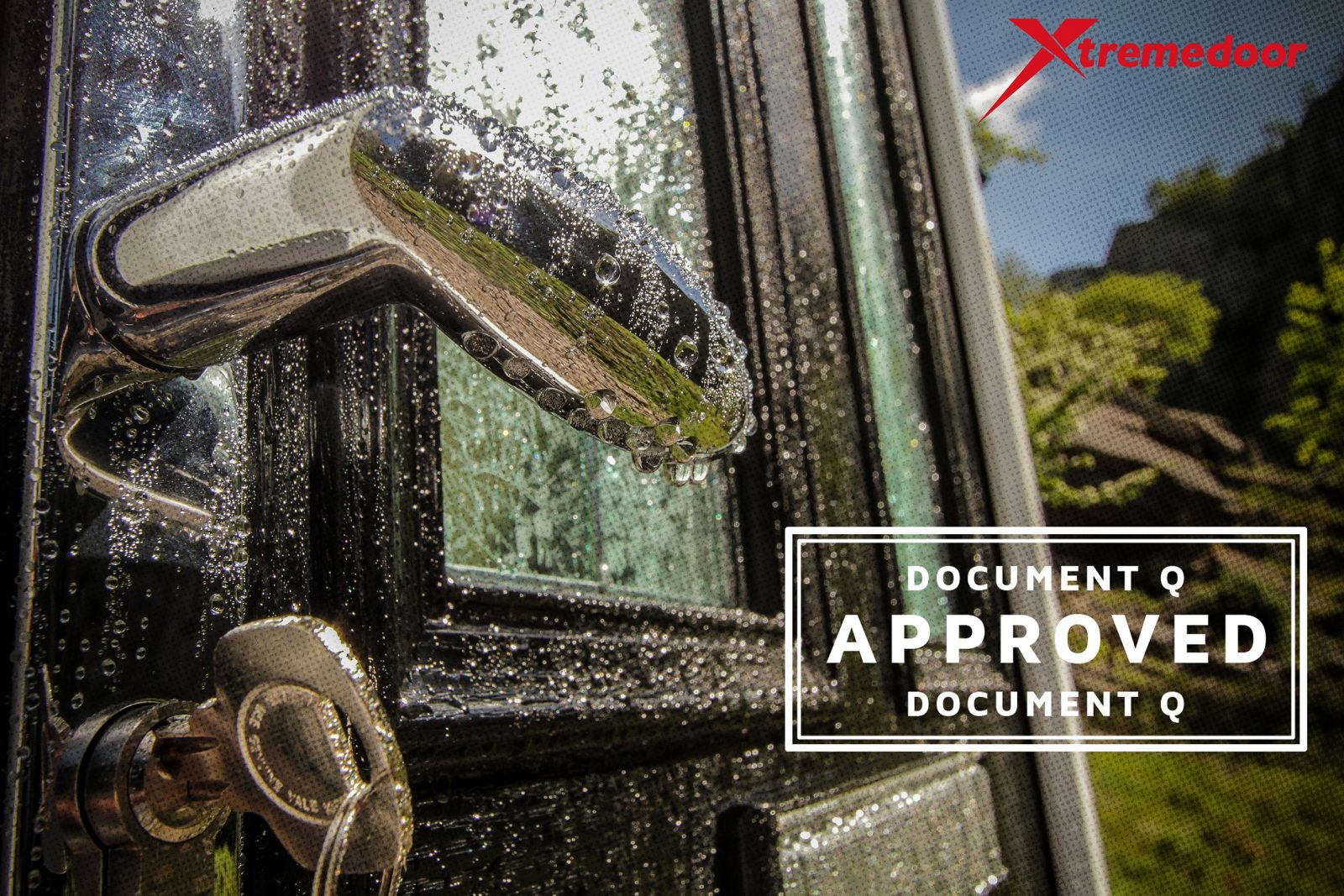 As of October 1st 2015, changes to UK Building Regulations means all composite doors installed in new build properties are required to meet PAS 24 standards, under the Approved Document Q.
The revised and more demanding PAS 24 test gives composite doors three minutes to survive an attack using two chisels (a 6mm and a 25mm) and a Stanley knife. Using just these tools, if the tester is able to cut a 50mm hole (an opening large enough for an arm to fit through and open the door from the inside) through the door in less than three minutes, the door fails.
New legislation – Document Q
With the introduction of this new legislation, installers now need to ensure that their products are up to scratch with the latest requirements, and leading composite door manufacturer Vista is helping installers to prepare for Document Q with their high-spec XtremeDoor composite doors.
XtremeDoor offers the very best in thermal performance, security, weather tightness and aesthetics, and has been rigorously tested and manufactured to comply with strict accreditation standards such as PAS 24.
With this in mind, installers can be prepared for Document Q with XtremeDoor, ensuring all installations are fully compliant with Building Regulations and at the same time offering the end user a market leading product.
Managing director Keith Sadler commented: "At Vista, security is of paramount importance. XtremeDoor is one of the most secure doors on the market, achieving Secured by Design status and featuring a five point locking system, and an anti-snap, bump, pick and drill cylinder.
"With the introduction of Document Q coming into effect this October, many composite doors on the market fail the test. However our installer customers operating in the new build market can be confident all Vista composite doors can easily be manufactured to comply with these new regulations."
Manufactured using market leading components, XtremeDoor is one of the top performing composite doors on the market today. As well as being extremely secure, XtremeDoor also incorporates a triple sealed outer-frame for superior weather performance, a foam filled Nan Ya slab for thermal performance and stainless steel hardware for superior quality.