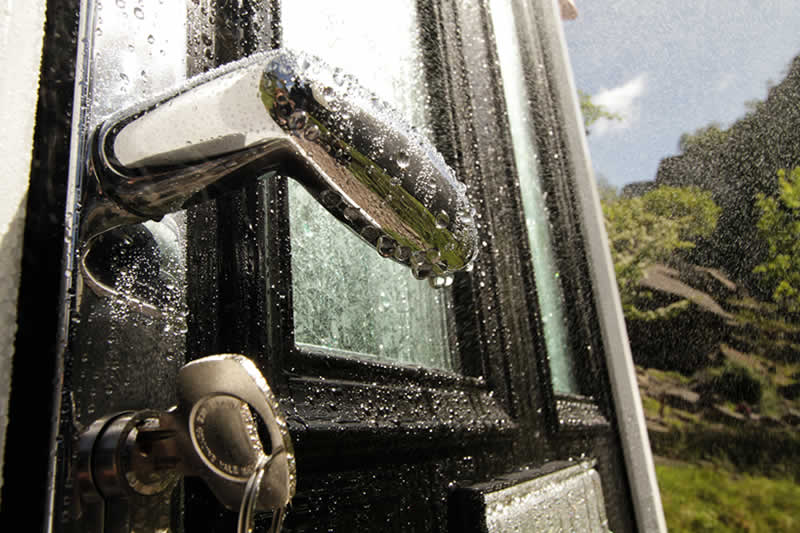 Described as the most ambitious DIY SOS project to date, the building of a walk-in support centre where military charity Walking With The Wounded will provide support to injured veterans, in which Vista recently lent their support, has been billed as a massive success by all involved!
The project, which will form two special 60 minute episodes set to be broadcast in October 2015, saw the DIY SOS team renovate seven homes and 62 facades on a set of properties, and was supported by Vista.
Vista – one of the UK's leading composite door manufacturers
As one of the UK's leading composite door manufacturers, Vista were incredibly eager to show their support for the project when they first head about it. Dedicated to serving the local community, Vista decided to offer practical support to the project and installed 14 high performance composite doors in the properties during the first stage of the build.
Managing director Keith Sadler commented: "At Vista we recognise the importance of engaging with local community projects, and were delighted to show our support to such an important cause. Our commercial manager, John Pinder, was in the Royal Fusiliers and his son is in the Household Cavalry Blues and Royals, and this was one of the more personal reasons we wanted to help with the refurb. I would like to say a special thanks to our GRP composite door leaf supplier, Distinction Doors, who worked with us to make our involvement possible."
The project gained coverage in a variety of media outlets, including the Wirral Globe and the Liverpool Echo, and has massively improved the quality of service that the Walking With The Wounded military charity can provide.
All of the XtremeDoors that we used in the project were in the solid Edwardian style and were fitted with toplights. All of them included a triple sealed outer-frame for superior weather performance, a five point lock for additional security and attractive chrome stainless steel hardware.
Find out more about the XtremeDoor by giving Vista a call on 0151 608 1423 or by sending us an email.