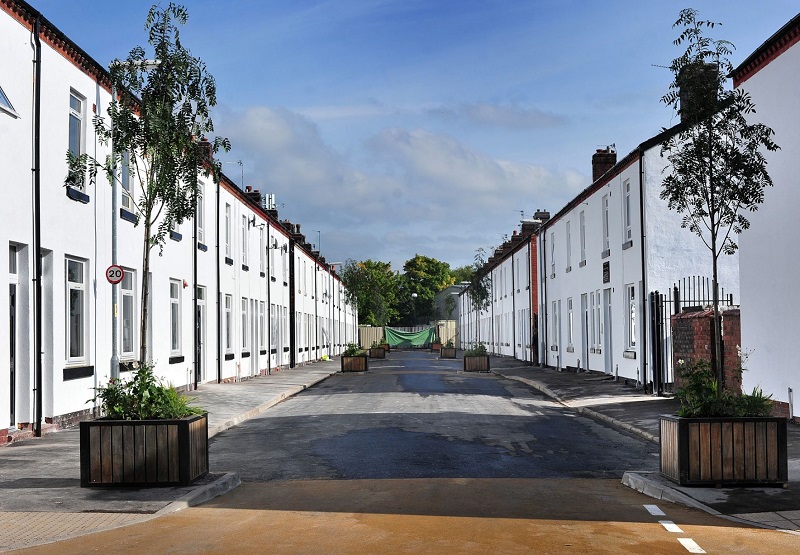 Award-winning panel and composite door supplier Vista has joined calls from a leading veterans charity for more employment opportunities and support from the fenestration industry for ex-servicemen and women.
Walking With The Wounded – military charity
The calls from Walking With The Wounded, the military charity which supports vulnerable veterans in regaining their independence via employment, have been prompted by the return of Prince Harry to 'Veterans Village', a new community in Manchester which the Prince helped to build for ex-military personnel and their families.
In 2015, the charity joined forces with BBC's DIY SOS and both Princes Harry and William to transform Canada Street in Newton Heath from dilapidated, boarded-up houses into vibrant homes for the veterans. Merseyside firm Vista proudly donated a number of their composite doors to the project and supplied members of their team to help with the efforts.
"For many veterans, employment is a key factor in regaining independence after active service," comments Gary Lamb, Associate Director for Walking With The Wounded North West. "The Manchester team has undertaken a significant amount of work to raise the awareness of veteran's employment by looking to open routes to employment with local corporates and businesses, and establish training programmes and work experience which will benefit many in the future. The window and door industry is one sector where we are hoping to gain more awareness and champion ex-military personnel."
"From directly supporting this project in Manchester, we were able to see how important returning to work is to ex-military staff and we urge the industry to consider former servicemen and women when recruiting and to make the Walking With The Wounded team aware of any training programs or routes to employment they may have." comments Vista's Commercial Manager, John Pinder.
Prince Harry, who supports the charity as Expedition Patron, visited residents on Canada Street who are beginning to adjust to life as civilians. His Royal Highness also visited Sherpa House, which provides veterans with accommodation during their pathway back to independence.
Founded in 1995, Wirral-based Vista specialises in composite and uPVC panels and doors, taking the market by storm with XtremeDoor, their best-in-class composite door. Last year, Vista was acquired by Eurocell, the UK's leading manufacturer of uPVC products. Vista was also named 'Panel and Composite Door Supplier of the Year' at the prestigious National Fenestration Awards 2016.
For more information on how to help Walking With The Wounded, visit www.walkingwiththewounded.org.uk or call 01263 863 900. For more information on Vista call 0151 608 1423 or contact us online.