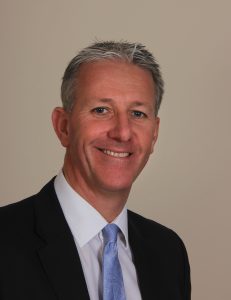 Fast-growing composite door specialists Vista have welcomed a new report revealing continued growth in the UK's residential door market, and predicting continued expansion throughout 2016.
The study, authored by long-standing construction industry analysts AMA Research, suggests that the total market for residential doors grew 7% in 2015, attributing the rise to an increase in house-building and growth in home improvement more generally. The report also cited the importance of the continued trend towards higher-end products, driven both by the popularity of stylish, bespoke doors and a raft of legislation requiring improved security, thermal performance and fire resistance.
Keith Sadler, Vista Managing Director, commented: "This is obviously fantastic news – and clearly borne out by our own experiences on the ground. We're seen phenomenal growth over the past few years at Vista, driven by surging demand for robust, high-quality composite doors with an extensive range of aesthetic options. In 2015 alone, we saw a 30% rise in coloured composite door sales, and an 11% rise in contemporary style composite door sales. We've also benefitted from significantly increased demand for fire doors, seeing a 50% rise in fire door sales the same year."
A bright future for Vista
"Everything we've seen suggests that this trend is set to continue – and at Vista, we've put extensive effort and resources into expanding capacity to accommodate that. Just this year, we've purchased our second edge-bander machine, and invested £100k in a new CNC router that's allowed to up production from 700 to 1,000 doors on a single shift."
Founded in 1995, Vista has grown every year it's been in business, steadily expanding to become one of the country's leading manufacturers of composite and uPVC doors. Its signature XtremeDoor, built using the industry-leading Nan Ya slab, a triple-sealed outer frame and a five-point lock, is widely acknowledged as one of the best composite doors currently available, extensively used in both the private and social housing sectors. Boasting unparalleled thermal performance, weather resistance and general robustness, the XtremeDoor withstood both hurricane-force winds and the Greater Manchester police during durability tests.