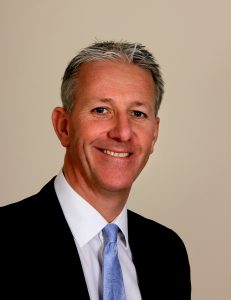 2020 represents a major milestone for one of the UK's leading composite door manufacturer and PVCu panel supplier.
The award-winning Vista has proudly been supplying fabricators across the UK and Europe since 1995.
Managing Director Keith Sadler has been at the helm since the very beginning, working his way up from tea boy to MD and is extremely proud of reaching the quarter-century landmark.
"Since the very beginning our customer's requirements have been at the centre of everything we do and that stems from the products, lead times and service we provide," explained Keith.
"What we have been able to add to that is experience, which goes a long way in this industry, and longevity in this market is something to be acknowledged.
"Because we have honoured two and a half decades of warranties, our customers have a huge sense of confidence when purchasing our products and that really helps us approach prospective accounts who are considering switching to us too.
"Our experience and reliability, alongside our products and service, has stood the test of time, and 25 years speaks for itself.
"By our estimates we have manufactured more than 2.5 million PVCu infill panels and 850,000 composite door sets so we are doing something right!"
The journey from fledgling company, upon opening its factory doors in 1995, to one of Europe's leading manufacturers has come down to investment and hard work.
As one of the longest standing infill panel manufacturers, some of the industry's largest fabricators have been selling Vista's PVCu panel collection for as long as Vista have been making them.
And Vista now manufactures in excess of 2,500 door products per week from its state of the art 45,000 sq ft factory on the Wirral.
"While we are now at the forefront of the composite door market, we've never taken our eyes off the manufacture of PVCu panels and I think one of the reasons for our sustained success is that we have been able to cater for all our customers," said Keith.
"We've seen unbelievable growth as a company in recent years, and consistently rising demand for our composite doors and we'd like to say a huge thank you to all our past and present customers."
A pioneering rebrand
It was Vista's launch of XtremeDoor in 2014 that took the composite door market by storm.
One of the most high-spec composite doors around, XtremeDoor brings all the finest components on the market together in one composite door, including enhanced security and first-class weather performance, boasting Q Mark Certification and Secured by Design accreditation.
The door is also available in a whole host of stylish designs and, thanks to Vista's in-house spray facility, can be finished in any RAL colour.
Keith said: "In 2013 demand for composite doors had grown substantially and we saw a gap in the market for a high specification door offering the very best in thermal efficiency, security and aesthetics.
"We called the product XtremeDoor because it does everything to the extreme. It stands head and shoulders above other composite doors on the market today and has proved a huge hit."
Vista's installation team appeared on an episode of popular TV show DIY SOS when installing 14 XtremeDoors on refurbished properties on houses in a street in Manchester for war veterans.
And XtremeDoor was also part of a huge regeneration project with property specialists Placefirst to refurbish Liverpool's iconic Victorian Welsh Streets of Toxteth, helping the development scoop numerous awards in the process.
Striving for more
You could be forgiven for thinking a company might rest on its laurels after 25 years but for Vista, its success has been very much based on moving forward.
Last year Vista completed the next phase of its investment strategy with £750,000 worth of new machinery installed at its factory.
And the company finished 2019 with a prestigious award in, scooping the Fabricator/Manufacturer of the Year award at the 2019 National Fenestration Awards (NFAs).
Recognising fabricators and manufacturers that push the boundaries when it comes to product choice and customer service, Vista received 46.96% of the vote from those within the industry.
 "Our success has been built on consistent investment in new products, machinery and service to meet increasing demand and maintain our high standards for customers," added Keith.
"I think what our most recent NFA award showcases is our continuing quality, even after 25 years, and getting nominated for the award by our peers also backs that up.
"At Vista, we have always strived to improve year-on-year – and everything is geared up for many successful years to come."
To find out how working with Vista can help grow your business, call 0151 608 1423 to speak to your friendly team.