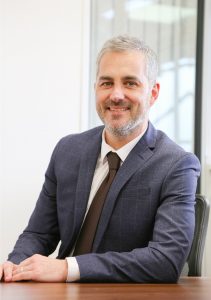 With leading composite door manufacturer Vista set to celebrate its 25th anniversary this year, standing the test of time for a quarter of a century in such a competitive industry is no mean feat.
And the secret to leading the way for so long is Vista's outstanding service and industry experience.
Buying in composite doors saves fabricators money on machinery, employment, components and legislation costs, while also freeing up valuable factory space.
But to really make it work, fabricators must find the right door supplier.
The last thing a fabricator needs is a supplier that's hurting their business with shoddy service, poor quality and slow lead times.
According to Ian Smith, Vista's Business Development and Marketing Manager, this is the reason why the award-winning composite door supplier and manufacturer has stood the test of time – and why it is still leading the way for 25 years.
"If you're buying in your composite doors then you need to be happy with your supplier," said Ian.
"Do you take delivery of a quality product, but find you've been waiting too long? Does your supplier provide fast lead times but little in the way of customer service?
"To grow your business the right door supplier is essential, and they should provide a comprehensive service with quality products every time."
It's why Vista place such an emphasis on 'the Vista difference' and going the extra mile for customers to provide them with the best possible service every time.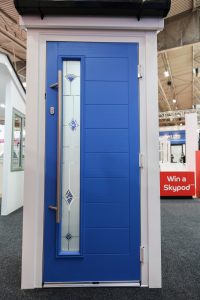 Exceptional turnarounds and service
All Vista's products are manufactured in house at their factory in the Wirral which enables them to provide unbeatable lead times. They can also deliver to the whole of the UK, Monday-Friday.
"We manufacture more than 2,400 doors every week and offer five-10 working day lead times," said Ian.
"We continually invest in new machinery to maintain our high levels of product quality, and our established, 10-year guarantee means you can be sure you're supplying the very best door products."
Exceptional quality
Vista are suppliers and manufacturers of the best-in-class XtremeDoor.
One of the most high-spec composite doors on the market, XtremeDoor brings all the finest components on the market together in one composite door.
XtremeDoor offers enhanced security and first-class weather performance and boasts Q Mark Certification and Secured By Design PAS 24: 2016.
The door is also available in a whole host of stylish designs and, thanks to Vista's in-house spray facility, can be finished in any RAL colour.
"Keeping customers supplied with products that will help them win more business has always been our aim," said Ian, "and XtremeDoor has proved a huge hit."
Exceptional support
Vista's approach to customer service doesn't start and finish when a product comes out of the factory.
They also provide a full range of installer support, including professional brochures, marketing support, a dedicated consumer-facing website and lead generation.
Vista also have an online ordering system which means customers can order products easily anywhere to save time and reduce lead times, and an online door builder, which is proving an incredibly valuable tool for installers and adding a new level of professionalism to their sales technique.
Ian added: "It's all about making it as easy for the customer as possible, whether it's through investments in our operations and people or investments in our support packages.
"When customers choose Vista, they choose quality, efficiency, and customer care. We want to help our customers thrive and become a success – which is how your door supplier should be."