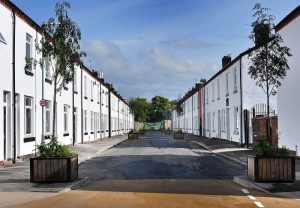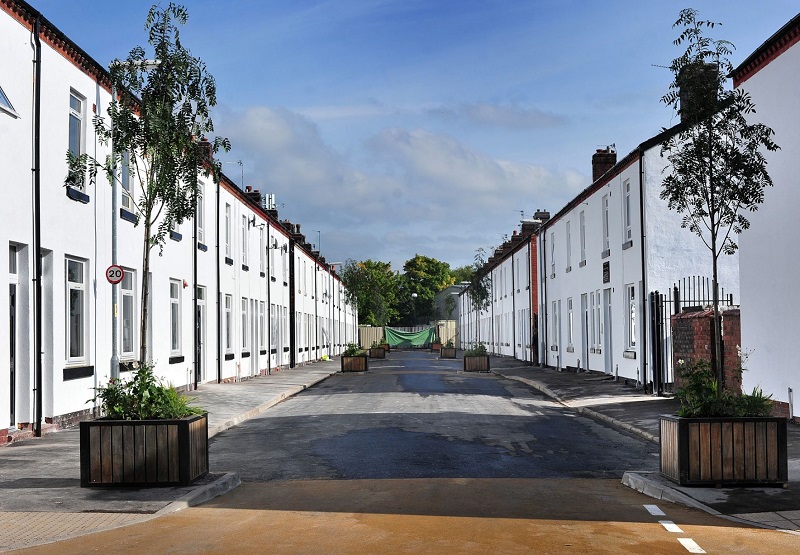 Despite construction sites resuming work, and many operating for longer hours, experts have warned that the period of downtime caused by COVID-19 will cost the house building industry dearly as the country struggles to hit housing targets. 
With lead times critical for housebuilders, finding a supplier that can get the right product to site as quickly as possible is a must. 
Award-winning composite door manufacturer Vista's best in class XtremeDoor, which celebrated 25 years in business earlier this year, is rapidly becoming the door of choice for housebuilders for this very reason. 
After a phased and controlled reopening of its operations in May, the Wirral-based Vista has been scaling-up staff and production levels on a week-by-week basis since as demand has risen and the company gets back to full capacity. 
Ian Smith, Vista's Business Development and Marketing Manager, said: "XtremeDoor has placed us at the forefront of the composite door market and we have seen consistent rising demand for our composite doors. 
"The product has rapidly become the door of choice and we work with some of the leading house builders in the country because we tick all the boxes." 
Raising the standard
One of the most high-spec composite doors around, XtremeDoor brings all the finest components on the market together in one composite door, including enhanced security and first-class weather performance, and is available in a whole host of stylish designs and, thanks to Vista's in-house spray facility, can be finished in any RAL colour. 
The door boasts Q Mark Certification and Secured by Design accreditation. Other accreditations Vista's XtremeDoor possesses include CE marking accreditation, WinMark accreditation and UKAS product certification 5856, and the Association of composite door manufacturers. 
"Vista is an accredited door supplier, and we ensure that every door is manufactured to all of the latest industry standards," said Ian. 
The need for speed
With lead times critical for housebuilders, finding a supplier that can get the right product to site as quickly as possible is key. 
Vista has the capacity to produce more than 1000 doors a week from its 45,000 sq. ft state-of-the-art factory in the Wirral. 
"From a housebuilder's perspective, our unbeatable lead time is so important," explained Ian. "The front door maybe a small part of a housebuilding project, but at Vista we realise just how vital it is. 
"Everything has to be put back if you don't have the front door in – you can't start doing the kitchen, for example, the painting of the house, the rendering etc. So, it's essential to have the doors onsite in time, and the speed we can turn a door round in is why we are the perfect supplier for housebuilders." 
Unbeatable service and moving forward
A quarter of a century in the industry speaks for itself and it's the experience and reliability that has been built up in that time that has also made Vista stand out.  
Ian said: "Since the very beginning our customer's requirements have been at the centre of everything and, thanks to our longevity and experience, our customers have a huge sense of confidence when purchasing our products." 
Standing still has never been an option for Vista. Last year the company completed the next phase of its investment strategy with £750,000 worth of new machinery installed at its factory. And earlier this year Vista teamed up with pioneering modular home builder Ilke Homes to develop its composite door set to suit Ilke's modular house construction requirements. 
"We are looking forward to making further inroads into the house building market and it's no surprise that more and more house builders are turning to Vista," added Ian.  
For more information call 01516 081423.