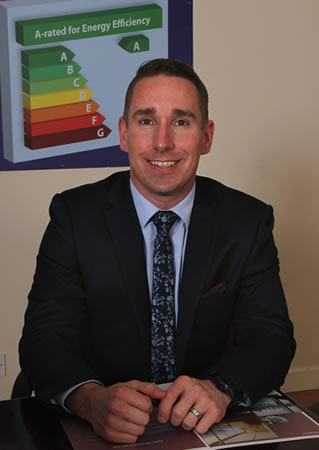 One of the UK's largest composite door manufacturers, Vista, has extended is product offering to encourage customers to take advantage of the growing colour market. Fabricators and installers can have their smooth white or woodgrain foiled outer-frame sprayed in any RAL colour, meaning they can offer more personalisation than ever before.
More composite door options for consumers
Sales director Wes Buchan commented: "Our composite door slabs are already available in any RAL colour, but we've extended this service to offer coloured outer-frames as well, meaning our customers can create a truly original looking door. We've had a great response and thanks to our in-house spray booth and significant manufacturing resources, we are able to offer a fast turnaround and keep up with the increased demand. We offer door 12 styles, over 100 glass designs and an extensive choice of hardware. Couple this with our extended colour choice and there are almost limitless ways for to customise your door."
Manufactured using market leading components, XtremeDoor is one of the top performing composite doors on the market today, recently beating a solid timber core timber composite door in a thermal efficiency test. It incorporates a triple sealed outer-frame for superior weather performance, a five point lock for additional security, the foam filled Nan Ya slab for thermal performance and stainless steel hardware for superior quality. Vista recently further enhanced the range with the launch a new letter plates, long bar handles and a 'heritage' lock.
Wes concluded: "XtremeDoor is a premium product that ticks every box and helps our customers win business at better margins. I would encourage any fabricator and installer who hasn't tried XtremeDoor to get in touch so they can see the quality for themselves – considering we've extended our offering now is the perfect time."