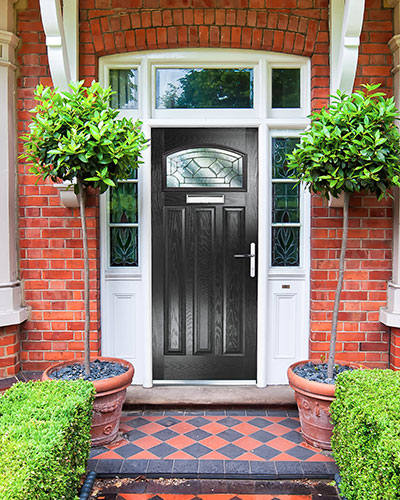 Whether you work in the social housing sector, installing doors on multi-residency buildings, or your focus is on the private residential market; you need a reliable supplier. At Vista Panels, we understand the importance of meeting installation deadlines and providing customers with the best possible service. If you're looking for a trustworthy door supplier, Vista are the company for you.
Here are 10 reasons to choose Vista Panels as your trusted door supplier.
1. Product knowledge
At Vista, we are experts in PVCu and composite door supply and manufacture. With over 20 years' industry experience, we can advise on the best products for your particular installation project.
2. Industry expertise
Having worked in the construction industry for over two decades, we have been able to keep up to date with industry trends. When you want industry insight, Vista can help by suggesting product styles which will boost sales and increase your installations.
3. Fast lead times
To ensure that you meet all your installation deadlines, we offer super-fast lead times on all our products. For PVCu and standard GRP composite doors, it's five working days. For composites with top and side lights and Heritage spray coloured composite doors, it's 10 working days.
4. Marketing support
For all our XtremeDoor customers, we offer a comprehensive marketing service. This includes a fully interactive XtremeDoor website and a stylish 32-page brochure.
5. Online ordering system
According to the Office for National Statistics, in 2017, 77% of adults made online purchases. At Vista, we've embraced the internet revolution. Our online ordering system is easy to use and will help to further reduce lead times.
6. Nationwide delivery
At Vista, we offer a nationwide delivery service. From Scotland to the South West, we can supply our high quality doors direct to you. We've even supplied our PVCu panels to customers overseas.
7. Competitive prices
We offer all our customers competitive trade prices. With Vista, you don't have to compromise on quality to get a cost-effective door.
8. Charitable events
At Vista, we're dedicated to helping the local community. Our installation teams recently appeared on an episode of DIY SOS, where we supplied 14 of our XtremeDoors for a refurbishment project to house war veterans in Manchester.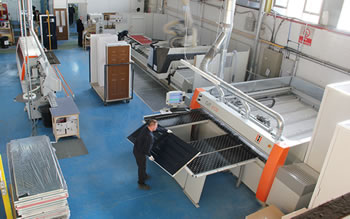 9. In-house manufacturing
Our Merseyside factory is fitted with all the latest door cutting machinery. By manufacturing our products in-house, we can oversee the entire process to ensure that quality is consistent.
10. Respected third party accreditations
Vista Panels are accredited by a range of third party organisations. Our doors can achieve Secured by Design status, are Q mark tested, and for our composite and fire doors, we provide CE marking.
When you want a trusted and professional door supplier, choose Vista Panels. For more information on our high quality range of doors call us on 0151 608 1423 or send us a message online.