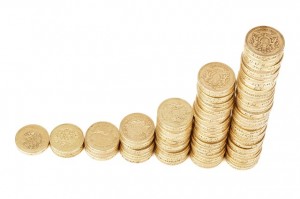 Composite doors are one of the most popular home improvement products available, and demand for them across the industry is currently rocketing.
Here are 5 ways that a composite door or XtremeDoor from Vista can help to improve your product range.
1. They can allow you to tap into the 'energy efficiency' market
The exceptional foam filled Nan Ya timber slabs that we use to construct our composites and Xtremexdoors means that they provide incredible energy efficiency. Tested by the University of Salford, our composites were found to be 19% more efficient than a solid timber core composite doors and 17% more efficient than a traditional timber panelled door. Offering a composite from Vista as part of your range can help you to tap into the booming energy efficiency market.
2. They're versatile
Thanks to the high quality, solid timber core and attractive GRP skin, the aesthetics and performance of Xtremexdoors and composite doors are suited to a range of traditional and modern properties. This makes them a very useful product to offer as part of your range; allowing you to cover as many potential customers as possible.
3. They're in demand and popularity is soaring
As stated above, demand for composite doors is currently soaring and shows no sign of stopping any time soon. With more and more homeowners looking to improve the energy efficiency, as well as the aesthetics and security of their homes, offering a high quality composite door as part of your range is a no-brainer, letting you make an easy profit.
4. They offer expectational profit margins
Offering great margins and returns for relatively little installation effort, composite doors are one of the most profitable products to offer as part of your range. Choosing to offer your customers one of these doors can help you to improve the amount of profit your range makes.
5. Some composites come with additional technical support
Here at Vista, all of the composite doors we supply, including the XtremeDoor, come with additional technical support. This takes the form of marketing help and materials so that you can sell you new composite faster than ever, without the hassle of having to come up with a marketing campaign.
Vista: High quality composite door supplier
Supplying a range of high quality composite doors to the trade, Vista are one of the industry's market leading suppliers. For more information about the XtremeDoor or our services, please give us a call on 0151 608 1423 or send us an email.