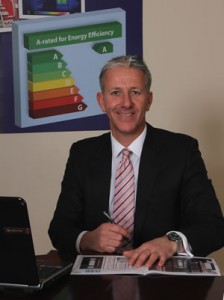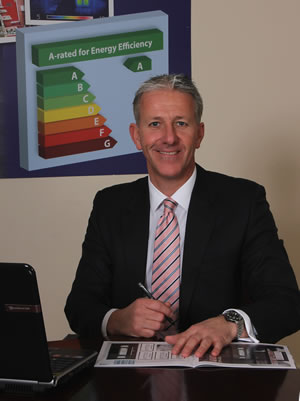 One of the most noticeable industry trends of the past five years has been the growth of the composite door market. From a niche product that was specified almost exclusively for social housing, composite doors are now one of the UK's most popular door options and a staple in any fabricator or installer's product range. But as the market becomes ever more crowded, how can fabricators and installers stand out from the competition and continue to reap the rewards of this high growth sector? Keith Sadler, managing director of specialist composite door manufacturer Vista, explains why he thinks 'selling the difference' is the key to success.
"Most retail window companies now sell composite doors, so it's more important than ever to differentiate your product offering," Keith explains. "There's enough consumers out there that are willing to pay a little extra for a premium product, so instead of offering a 'me too' composite door, it makes sense to target the higher end and promote fashionable colours, high security and top thermal efficiency. Consumer confidence is at its highest level since the recession, and selling on quality is how you will grow in today's market."
Keith's attitude towards quality is clearly reflected in the Vista product range. With a five point lock, triple-sealed outer frame, stainless steel hardware and 3×3 way adjustable hinge, Vista's composite door, XtremeDoor, is considerably higher spec than most other composite doors, giving their customers a significant advantage over the competition. The product is branded XtremeDoor because, as Keith explains, it offers extreme security, extreme thermal performance and extreme weather tightness.
High quality components
"When we first sat at the drawing board to design XtremeDoor, we reviewed the composite door market and looked for ways we could make our product stand out. For instance, we noticed most composite doors incorporate a two or three-point locking system, so we specified a five-point lock and made XtremeDoor one of the most secure available. We took the same approach with hardware. Most composite doors incorporate zinc hardware with a PVD coating, which is prone to pitting, but we chose to specify stainless steel hardware backed by a 25-year guarantee."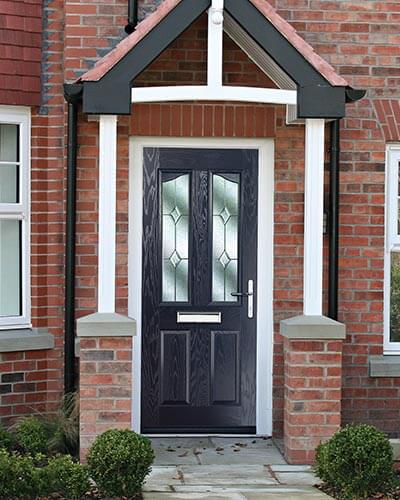 The 'greenest' composite door on the market
Other key components included in XtremeDoor is the high-performance GRP Nan Ya slab and matching cassette, which is manufactured by the Formosa Plastics Group, one of the world's largest plastics companies. "The benefit of using a matching composite slab and cassette is the guaranteed colour match not only at the start but also in the years ahead – the cassette will weather at the same pace as the door which cannot be guaranteed if you use slabs and cassettes from differing suppliers," Keith adds.
The Nan Ya slab is made up of a thermoset GRP skin moulded to a water-resistant composite stile and rail and CFC-free polyurethane insulation core. This high insulation core eliminates the risk of twisting or cracking under thermal stress and is one of the reasons XtremeDoor was proven to be one of the most thermally efficient composites on the market today.
"A test conducted by the University of Salford concluded that XtremeDoor is 19% more thermally efficient than the solid timber core composite door and 17% more thermally efficient than the traditional timber panelled door," Keith explains. "Being able to conclusively prove XtremeDoor will save more money on heating bills is a major selling point and it's a fact many of our customers are keen to promote."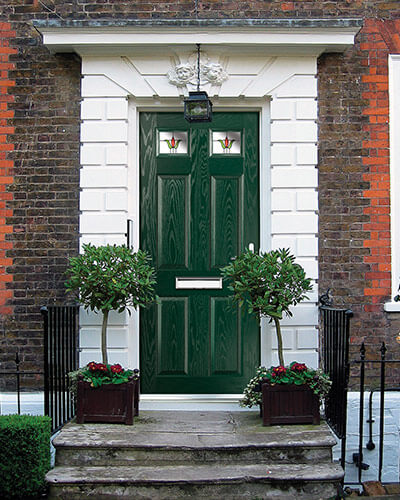 XtremeDoor gets even better
Vista may already offer one of the best composite doors on the market but the company isn't resting on its laurels. They recently strengthened the XtremeDoor offer with the launch of a new range of premium hardware, including a new 'heritage' lock and a selection of stylish long handles.
Keith comments: "We're always looking for ways to give our customers a competitive advantage, so we stay in close contact with our suppliers to see if there's any new product developments they can benefit from. Last year we added six new colours to our range and this year we've added new hardware, giving our customers more options to sell. Product differentiation is one of our key business philosophies and I strongly believe this is why Vista and our customers are continuing to grow."
Contact us today or read more about our market-leading doors;