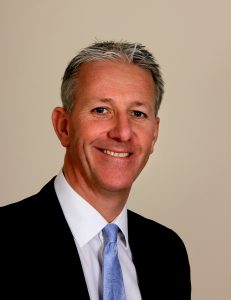 Award-winning composite door supplier Vista has welcomed the findings of a new report that forecasts significant growth in the composite door market. It predicts the sector will see substantial gains through to 2020.
'The Market of Domestic Doors' report comes from reputable fenestration analysts Palmer Market Research, and reveals that composite doors now account for 50% of the entrance door market. It suggests that this share could grow to as much as two-thirds by 2020. The report predicts that while the overall door market will remain 'almost static' as the market reacts to the uncertainties of Brexit, the composite door market will grow 22% in the next three years. Overall, however, it suggests that the home improvement sector will only see minimal impacts from Brexit negotiations.
"This is clearly brilliant news and confirms what we're seeing ourselves," comments Keith Sadler, Managing Director of Vista. "We've seen unbelievable growth as a company in recent years, and consistently rising demand for our composite doors. Homeowners are more discerning than ever, demanding a high-quality entrance door that can not only offer exemplary performance, efficiency and durability but an extensive range of aesthetic choices too – and that's why XtremeDoor continues to be hugely successful.
We constantly strive to make XtremeDoor the best it can possibly be – making it available in the widest range of colours, styles and hardware options, and working continually to find ways to further improve its already industry-leading performance. Just recently, we've upgraded the product with a 100% thicker GRP skin, and added two new colours to the XtremeDoor range. Now, the XtremeDoor isn't just the UK's best-performing composite door – it can also be completely customised to match any homeowner's taste, and suit any property or project."
XtremeDoor composite doors supplied by Vista
Founded in 1995, Vista specialise in composite doors and uPVC doors for both trade and home improvement markets. Operating from a state-of-the-art, 50,000 square-foot factory in Merseyside, Vista supply to fabricators across the UK and Europe. Last year, Vista were acquired by Eurocell, one of the leading manufacturers, distributors and recyclers of windows, doors, conservatories and roofline products. They were also named Panel and Composite Door Supplier of the Year at the National Fenestration Awards 2016.
For more information call 0151 6081423 or email us.