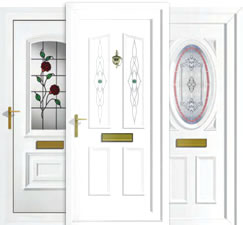 When you're working on an installation project, it's important to have a trustworthy supplier. When it comes to PVCu door panel suppliers, you want a combination of quality, efficiency, and cost effectiveness, to ensure your business' potential is maximised. At Vista, we can offer PVCu door fabricators all this and more. Our PVCu door panels are industry renowned for their high performance and stylish aesthetic. When you want the best PVCu door suppliers for your project choose Vista Panels.
Vista PVCu panel features
PVCu panels from Vista provide fabricators with a range of benefits. These include:
A variety of colour options
Constructed using two PVCu skins
Built with an Extra High Density Fire Retardant Additive core
Heat and moisture resistance
Available with a range of glazing including obscured, decorative, and triple glazing
Our PVCu panels are thermally efficient and have the option of extra reinforcement for enhanced levels of security. They can be used to fabricate some of the highest performing PVCu doors available today. With Vista Panels as your supplier, you can offer your customers the best entrance doors for front, side, and rear entrances to their property.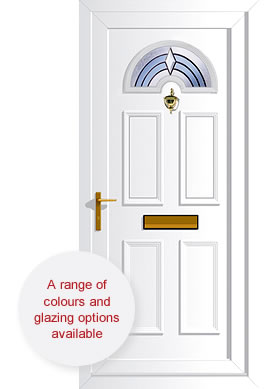 Delivering on time to meet your schedule
At Vista, we understand the importance of adhering to installation deadlines. That's why we guarantee super-fast lead times on all our PVCu panel deliveries. We provide a nationwide delivery service and offer all our customers competitive trade prices. With Vista, your production and installation schedule will always run smoothly, and you can streamline costs to maximise profit.
Vista Panels are industry experts in PVCu door panel development. When you choose Vista as your supplier, you access a wealth of industry knowledge and product expertise. For more information about Vista and our range of products and services, contact us today. Call us on 0151 608 1423 or send us a message online.