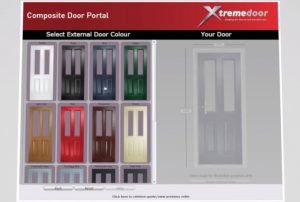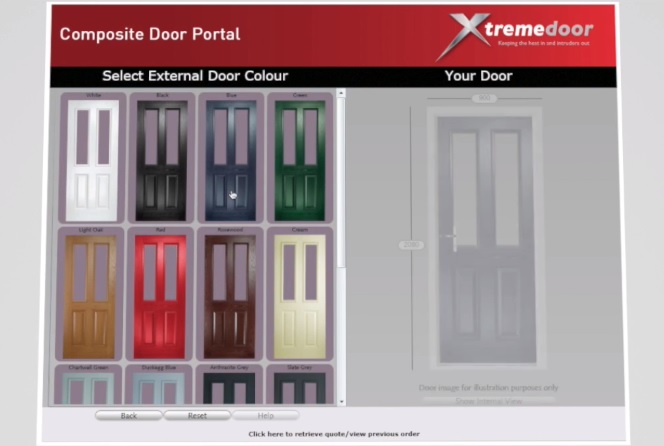 Online composite door ordering made easy
If ever you've found the process of ordering and receiving composite doors from a fabricator tiresome or confusing, the new online portal from Vista successfully simplifies the process to a swift and easy experience for both you and your customers.
We've remained on of the UK market's leading manufacturers in composite doors and PVCu panels for a reason, now taking our ability to innovate to the online space.
An extensive range of door and glass designs
The country's #1 choice in composite doors is now even easier to order and customise, with our new online portal giving you the ability to choose an Xtremedoor in an extensive range of door and glass designs. Simply select one of fifteen unique colouring options and if that's still not enough, simply send us the RAL colour required and we'll produce a product completely unique to you.
The process of selecting each option is extremely user-friendly and easy to understand. The portal will also calculate the total door price as you continue to customise and create, ensuring that you never go over-budget or can quote your customer with an accurate price for their chosen design.
The opportunity to create an entirely bespoke door set
You'll be able to view and pick from our newly expanded range of door furniture options to help compliment your chosen design, and with various outer frame options available (including a slim option for narrow openings), you'll be able to create the correct Xtremedoor composite for the job.
Our new online portal takes all of the previous hassle out of your customer's dream door, with online composite door ordering that results in a bespoke outcome every time.
The perfect Xtremedoor is just a few clicks away
The new state of the art online portal is just another way we, as the market's leading composite door supplier, are making the benefits of Xtremedoor easier than ever to pass onto homeowners. To discover more about our online composite door ordering process and options, give us a call on 0151 608 1423, or contact us online today!