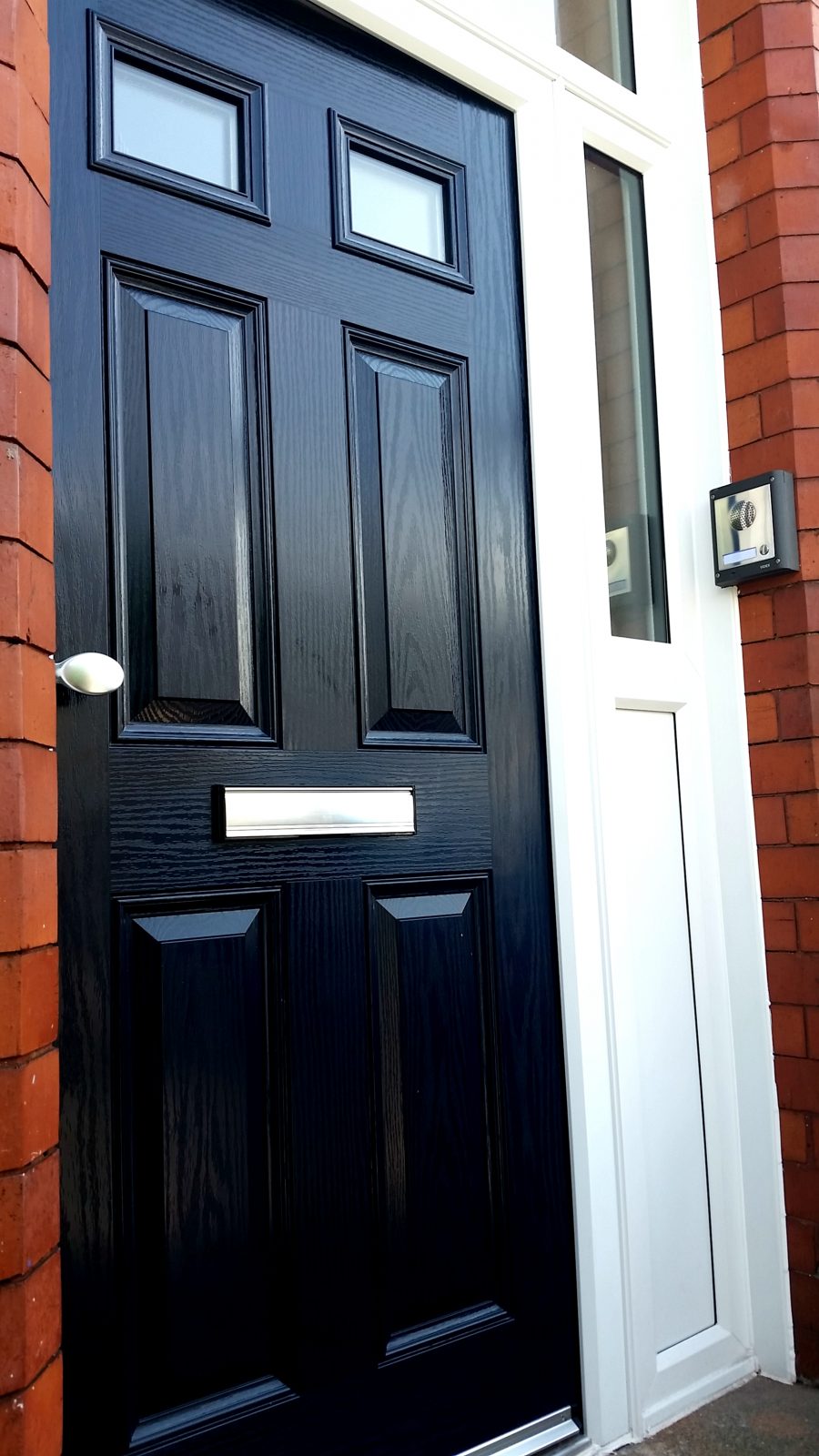 With their flagship XtremeDoor, composite door kings Vista are confident they've created the best product in its class. A combination of the industry-leading Nan Ya slab, a triple-sealed outer frame, and an innovative five-point lock from internationally renowned security experts Yale, the XtremeDoor delivers exceptional security, robustness and thermal efficiency, and stood up to hurricane-force winds and Greater Manchester Police during rigorous performance tests.
But that doesn't mean Vista aren't willing to adjust that hugely successful template if a customer requires it. In fact, the Wirral-based fabricator is only too happy to provide custom products to clients with specific needs – and recently produced a very special XtremeDoor designed to make life as easy as possible for a disabled customer.
Wheelchair-bound Paul Francom finds it difficult to carry out everyday tasks like letting people into the house – something that previously required him to awkwardly manoeuvre his chair to the front door every time someone called round. Told about Paul's predicament, local window fabricators Direct View Windows Ltd asked Vista to help, and the composite door experts set about designing a high-tech solution that would make letting people in much easier.
AV2E electronic lock equipped composite door
The result was an XtremeDoor that incorporated a state-of-the-art AV2E electronic lock from respected automatic lock specialists Winkhaus. Even better, Paul's new AV2E-equipped XtremeDoor is able to interact with an outside webcam and his smartphone using the Locks Online wireless intercom app. That means he can see who's at the door and let them in from wherever he's sat in the house – including important callers like Meals on Wheels providers and others.
"I'm delighted with my new door," said Paul. "It's made life so much easier, and made me feel a lot more secure, too – now I can always see who's at the door before deciding whether to let them in or not. Direct View and Vista did an amazing job, and I'm really grateful to them."
Direct View Windows Ltd MD Tony Sullivan commented: "What this example really demonstrates is the XtremeDoor's fantastic versatility. The core design can be adapted for a huge range of different purposes – for commercial projects, for the requirements of a particular homeowner, and much more. Whatever your needs, there's an XtremeDoor for you."
For more information please call our team on 01516081423