Modular housing is the radical new approach to new build construction. By manufacturing all the house's individual building components in off-site factories, modular housing developers are dramatically reducing lead times. They offer a smart, safe and efficient solution for the increasing housing demand. With the ramifications of Brexit posing potential supply chain difficulties, modular housing could be what saves the UK construction industry in 2022. Here are 4 reasons why modular housing developers will tackle the housing crisis.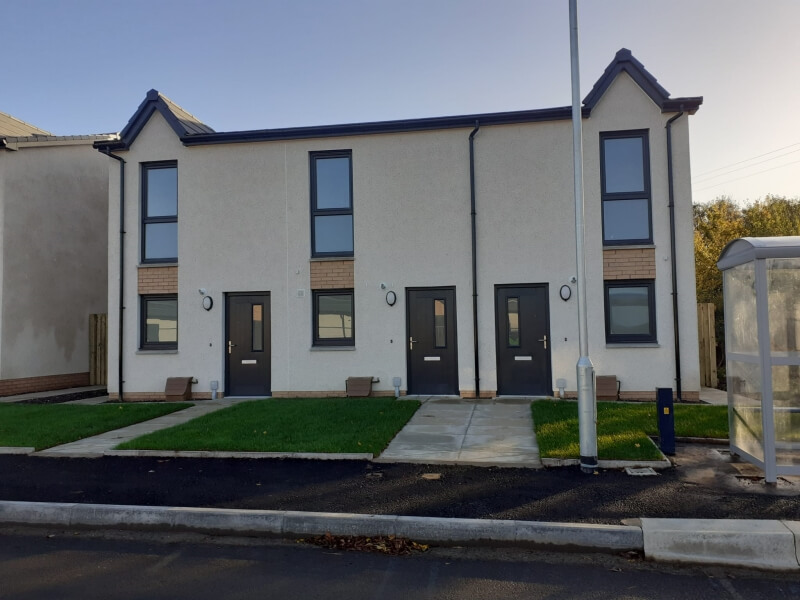 Modular housing cuts lead time
By manufacturing housing components off-site, modular housing can complete complex new build projects in half the time. 60-90% of the component manufacturing takes place in indoor factories. Furthermore, all the components are then assembled and safely transported to a building site as one component. Combining these two factors, this is a process that completely eradicates weather delays. Thanks to this, the overwhelming demand for new housing can be fulfilled at twice the standard rate.
At Vista, we've adopted a similar approach, achieving lead times of just one-week for our PVCu doors.
Modular housing improves building quality
The modular housing approach ensures that all components are manufactured to the same standard. Therefore, when the components come together, the overall building structure is a lot stronger and safer than if it was all manufactured on-site. This means fewer problems after construction, and less money being wasted on reworks. In turn, the construction industry can supply new homeowners with quality buildings at a faster rate than ever.
Earlier this year, we were honoured to contribute to Scotland's largest modular housing development in history.
Energy efficient new homes
Currently, a staggering 33% of the UK's CO2 emissions come from the construction industry. The government has just announced new building regulations which aim to cut the carbon emissions of new builds by 30%. The long-term aim is for the UK to attain carbon net zero by 2050. Embracing modular housing appears to be the most effective strategy for achieving these targets. With less construction time, less machinery usage, and less wastage, modular housing developers can help to dramatically reduce carbon emissions. In fact, Vista has already contributed to two carbon net zero housing development projects.
Modular housing reduces costs
If the construction industry is to thrive in 2022 and beyond, it will need to significantly cut its spending. At present, an extraordinary amount is wasted every year on excess resources and dangerous rework. As the most cost-effective solution, modular housing developers are the best equipped to tackle the housing crisis. Manufacturing all components in off-site factories will minimise the spending on operations, and help to deliver quality products for as little money as possible.
Specialist Trade Door Suppliers
Vista are a leading manufacturer and supplier of PVCu and composite door panels. We're proud to work with multiple modular housing developers. If you're a modular housing developer and would like to work collaboratively towards a better future for housing, call us on 0151 608 1423 or contact us online.