Experiencing a 30% rise in sales of quality trade doors throughout the pandemic, it's clear the need for the very best performance PVCu front doors remains strong. So, if you want to stay one step ahead of the competition, here are 8 advantages of sourcing your PVCu door panels from Vista Panels.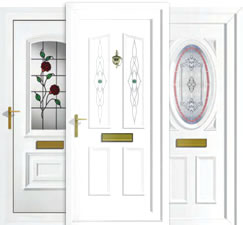 The perfect finish
Our PVCu panels are available in a variety of styles, colours, furniture and glazing options to suit any customer's home. We also supply PVCu panels with a large range of glazed cassettes, decorative and stained-glass options from Pilkington, as well as foils with matching sidelights should your project require it. With wonderful woodgrain finishes and diverse dual colour options available, the perfect finish comes as standard with a Vista Panels trade door.
Highly accredited PVCu panels
All Vista PVCu panels are highly accredited, including being Q Mark certified as standard. Energy efficient, safe, and secure, with Vista you have complete peace of mind that every PVCu door is manufactured to the latest industry standards.
Heat and moisture resistant uPVC doors
Our door panels are made up of two PVCu skins pressure bonded to a core material of E.H.D.F.R.A (Extra High Density Fire Retardant Additive) polystyrene using a specially formulated adhesive that's both heat and moisture resistant. You can count on Vista for unmatched quality and reliability.
Triple glazed PVCu door panels
With the demand for triple glazing rising day by day, we manufacture PVCu door panels up to 44mm thick. Specifically designed to accommodate tough triple glazing, offer your customers higher levels of security, insulation, and noise reduction by changing your PVCU door supplier to Vista.
Vista launches triple glazed PVCu door panel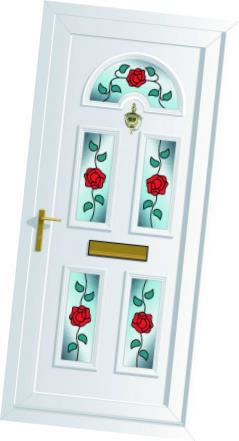 Competitive PVCu door prices
At Vista, we are firm believers that reducing costs should never come at the price of quality. Smart installers who switch their PVCu door supplier to Vista confidently compete on price, without having to worry about sacrificing margins or product quality. With many businesses currently reviewing their financial position, Vista strikes the perfect balance between cost and quality.
Order uPVC doors online
You can order our uPVC panels online 24/7 using our streamlined ordering system, designed to save time and reduce lead times. We deliver throughout the UK and Europe, with excellent lead times of 5 working days on uPVC doors*.
* Please contact us for further information on our current lead times.
Invested in quality
Our trade PVCu doors are manufactured in our state of the art, Merseyside-based factory. All colouring is done in house, providing you with shorter lead times and increased customer satisfaction. Investing in the latest PVCu door panel technology, CNC machinery, edge-banders, beam saws and our own colour coating facility ensure our products are the best they can possibly be.
Passionate about giving back to the community
At Vista Panels, we're passionate about improving the lives of people in the local community. For example, our installation team appeared on an episode of popular TV show DIY SOS to refurbish a street of houses in Manchester to provide a new community for war veterans. Installing 14 of our Xtreme Doors, the project was a great success and really helped to unite the local community. Along with our pioneering work with Energy Hub, as an active player in the North West community, you can count on Vista Panels for both social and environmental awareness too.
Specialist PVCu Trade Door Suppliers
As a leading manufacturer and supplier of PVCu and composite door panels, we're confident you and your customers will instantly fall in love with our products. Interested in maximising your business potential by switching your PVCu door supplier to Vista? Call us on 0151 608 1423 or contact us online and start giving your customers the quality they deserve.