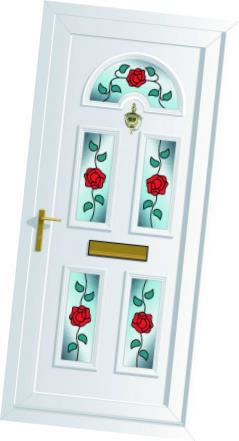 Merseyside based Vista has reinforced its position as the UK's leading PVCu panel manufacturer with the launch of a new product designed specifically for triple glazed doors. Vista can now manufacture door panels that are up to 44mm thick and integrate with Modus, Eurocell's new 75mm seven-chamber window system. Vista's new 44mm panel is available in the full range of Modus colours, including dual colour, and a wide range of contemporary and traditional styles.
Vista sales director Wesley Buchan comments: "With demand for triple glazing looking set to significantly increase over the next few years, the launch of our new 44mm panel is an exciting development for Vista and our customers. Modus is a fully integrated window and door system that's been specifically designed to accommodate triple glazing, and as the UK's premier panel supplier, we thought it was important we could offer a solution for triple glazed doors. I anticipate the new panel will be a big seller for Vista and I look forward to introducing it to new and existing customers alike."
Vista's door panel sales have grown 4% in 2014, which is all the more impressive considering the latest Palmer Market Report announced that the PVCu door market was shrinking, having been overtaken by composite doors.
PVCu panels from Vista
Vista manufacture PVCu panels from a 50,000 square foot factory in Merseyside that is furnished with state-of-the-art machinery including five vacuum formers, four stamp presses, two horizontal glue lines, six bellow presses, CNC machinery, a wall saw, a glass washer and a range of smaller tools and machines.
The company also manufactures complete composite doors, and is the exclusive supplier of XtremeDoor, the most highly specified composite door in its price range on the market today. XtremeDoor has a five point lock, triple sealed outerframe, a 3 x 3 way adjustable hinge and stainless steel hardware as standard. Recent thermal tests by the University of Salford concluded that XtremeDoor is 19% more thermally efficient than a solid timber core timber composite door and 17% more thermally efficient than a timber door.
Related topic: The history of PVCu