Leading composite door manufacturer and PVCu panel supplier Vista has experienced a 30% rise in trade door sales over the last 8 months.
With millions of holidays postponed until further notice, UK homeowners have been diverting their vacation and entertainment budgets to vital home improvement projects instead. Provided with an unprecedented challenge in the initial weeks of the first lockdown, the fenestration industry has come out on top; thriving in the face of crisis. So, as the demand for high spec trade door products increases, we can reveal a 30% rise in sales of quality PVCu panels and composite doors.
High-performance composite doors continue to dominate online searches for quality entrance doors, with many of our trade installers fully booked until Spring 2021. So, why are more and more installers switching to Vista PVCu panels and composite doors?…
Home improvement is good for mental health
According to a new study of more than 1,000 homeowners and renters, 49% of respondents said home improvement projects gave them a sense of enjoyment whilst isolating. 34% also confessed that home renovations aided their mental health during lockdown. So, as consumers continue to make up for lost time, the need for the very best performing PVCu front doors and composite front doors remains strong.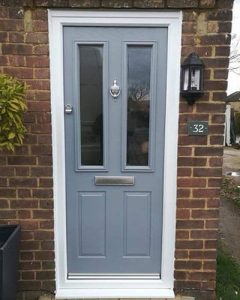 Setting the standard for high quality trade doors
A front door that looks good is just not enough for modern consumers – security and thermal efficiency are also major factors that come into play. Maximising durability and performance, our PVCu panels and composite doors are manufactured to the highest standards, CE marked for quality and safety and accredited with a range of industry leading schemes for enhanced security and environmental performance. Proudly supplying fabricators across the UK and Europe since 1995, our experience and reliability speaks for itself.
Competitive composite door prices
At Vista, we are firm believers that reducing costs should never come at the price of quality. Savvy installers who switch their door supplier to Vista confidently compete on price, without having to worry about sacrificing margins or product quality. With many businesses reviewing their financial position due to COVID-19, Vista strikes the perfect balance between cost and quality.
Rapid turnaround times
The combination of extra disposable income, spending more time at home than ever before, and having more freedoms as restrictions are gradually lifted is culminating in homeowners wanting new doors fitted sooner rather than later. Supplying the very best PVCu panels and composite doors to anywhere in the UK within 5 working days *, Vista partnered installers need never leave their customers waiting.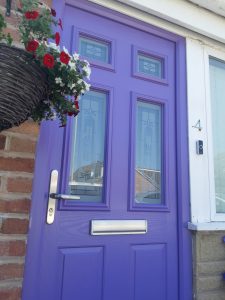 * Please contact us for further information on our current lead times.
Strength lies in differences, not in similarities
The more options you can offer to your customers, the more demands you're able to meet. As a Vista partnered supplier, you'll be amazed at the variety of contemporary and classic door designs, available in a limitless spectrum of colours, finishes, glass designs, glazing types, and door furniture. From gorgeous grey composite doors to sophisticated black composite doors, right through to eclectic colours such as passionate pink and plush purple, any look can be achieved and all tastes are accommodated with Vista's versatile PVCu panels and composite doors.
Specialist Trade Door Suppliers
To find out more about changing your door supplier to one of the UK's leading providers of PVCu panels and composite front doors, call us on 0151 608 1423 or get in touch online, and give your customers the quality they deserve.
Related topics:
The "new normal" – 5 ways the industry is going to change