With forecasters predicting this winter will be the coldest and snowiest in years, UK homeowners are conscious of the need to prepare their homes to withstand bad weather.
Meteorologists and forecasters told the Daily Express that the UK should expect four months of heavy and persistent snow, storms, and heavy rain. They warned the public should not be "lulled into a false sense of security" by a warmer than average autumn.
Quality front doors are crucial to keeping the cold and elements at bay in extreme weather – and one product seeing a surge in sales in light of these gloomy predictions is Vista's XtremeDoor, the best-in-class composite door capable of shrugging off downpours with its waterproof GRP skin, and withstanding winds three times stronger than a hurricane.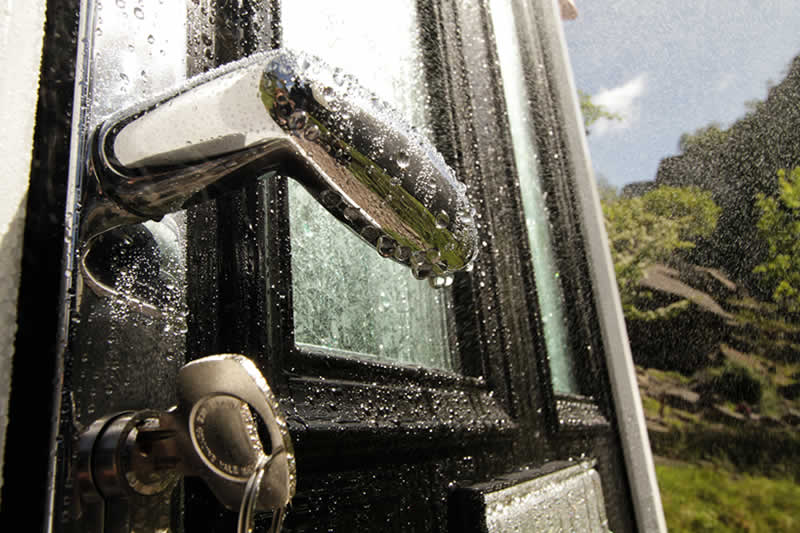 Weather-resistant composite door
Vista Managing Director Keith Sadler commented: "With the terrible weather we've seen in recent years, and more forecast for this winter, it's no surprise that homeowners are weatherproofing their homes by choosing XtremeDoor. With its waterproof skin and triple-sealed uPVC outer frame, XtremeDoor will never swell, stick, crack or warp as it holds back the worst of this winter's weather."
XtremeDoor hasn't just been proven to keep extreme weather out – it's also among the best products on the market at keeping heat in. Subjected to extensive testing by the University of Salford's School of the Built Environment, the XtremeDoor was found to be 17% more thermally efficient than traditional timber panelled doors, and 19% more thermally efficient than timber core composite doors. Backed by a 25-year guarantee, its stainless-steel hardware has been salt-spray tested for use in coastal areas, ensuring peace of mind for UK homeowners in even the worst weather.
Founded in 1995, Vista specialises in composite and uPVC doors for the trade, social housing and home improvement markets. Based in their state-of-the-art 50,000 square-foot factory in Merseyside, Vista supply doors and panels to fabricators across the UK and Europe. Earlier in the year, Vista were acquired by Eurocell, one of the UK's leading manufacturers, distributors and recyclers of window, door, conservatory and roofline products. Vista has also been nominated for composite doors specialist of the year at the prestigious National Fenestration Awards.
For more information call 01516081423 or send us an email.
Related Topics: